Despite the fact that fine lines and wrinkles as a result of growing older are very frequent in all of us, this does not rule out the possibility of preventing them from making your skin appear dull and aging.
Premature aging has become more severe as a result of growing pollution levels, stress, increased blue light consumption, poor nutrition, and a lack of self-care, all of which have been more prevalent in recent years. According to the cosmetologists, premature aging in youth is a major source of worry, and they have seen many 25-year-old patients who have developed skin texture and wrinkles similar to those of an 80-year-old as a result of the causes listed above in their practice. However, cosmetic stores all over the world are brimming with Hyaluronic acids and fillers that will make you appear youthful and perfect in an instant.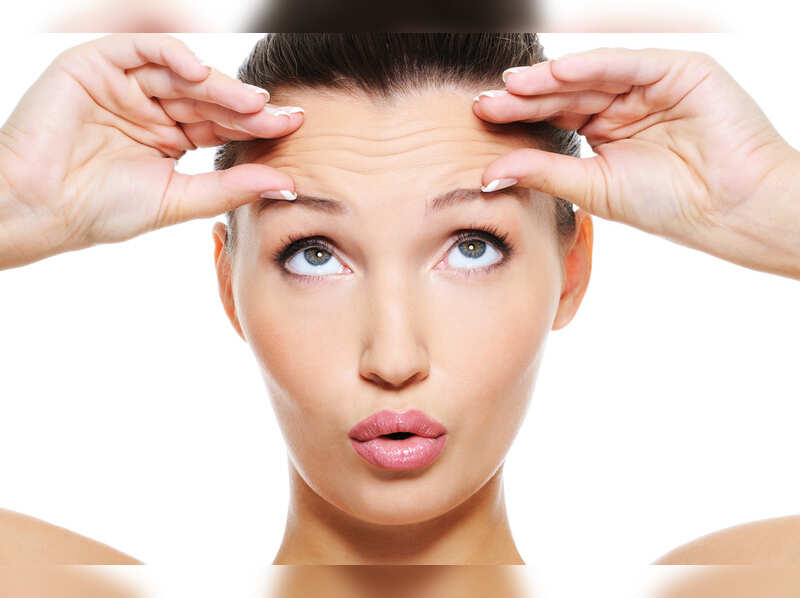 This may be avoided by integrating a regular skincare program that includes sunscreen as the most important component of an anti-aging regimen. Experts recommend that people begin their skincare regimen in their early twenties. Using specific lasers and medically developed face treatments, which require no downtime, they may inject nutrients into their skin in order to avoid premature aging. Dr. Geeta Grewal, Cosmetic Surgeon and Wellness Expert at 9Muses Wellness Clinic in Gurugram, helped us understand how one may avoid aging in the first place by sharing her knowledge with us in this interview.
When you're in your twenties,
Your anti-aging skin care routine should be more focused on prevention than on worrying about the effects of aging that you may experience in the near future. In this age range, the most common skin problems are acne, pigmentation, blackheads, oiliness, and dullness. These skin problems are frequently caused by the body's hormonal fluctuations. It is critical that you maintain a healthy lifestyle and consume a nutritious diet that is rich in green leafy vegetables. Before going to bed, it is necessary to remove your makeup and apply a moisturizer to your face. If you do not cleanse and moisturize your skin, your pores will become blocked, and you will experience an increase in pigmentation and blackhead issues. This will further aggravate the skin's already bad state.
Reapply sunscreen: While the majority of us apply sunscreen on a regular basis, only a minority of us are aware that a single application is insufficient. Exposure to the sun's damaging radiation results in sunburns, tanning, rashes, itching, and even skin cancer. In addition to protecting against HCV and iron oxide, you should determine whether the sunscreen gives protection against UVA and UVB rays. Iron oxide shields your skin from the damaging effects of blue light, which is just as hazardous as UVA and UVB radiation when exposed for extended periods of time.
Don't disregard skin problems: There are a variety of skin problems that are just beginning to manifest themselves at this age. It is the acne epidemic's golden era. Because it is the beginning of hormonal shifts, it is necessary to stimulate your skincare cycle. It is possible to undergo some medical in-house treatments that are holistically intended to address the skin issues of this age group, depending on the severity of the skin disease. It is recommended that you attend at least two professional sessions each year.
You're in your thirties.
Because this is the time of year when the body's absorption is at its slowest, it is necessary to devote extra time and attention to diet. Depending on how you're developing, you may require more intense sessions with your cosmetologist as well as tailored skincare. This is also the period of time during which more inflammation will begin to develop in the skin.
You're in your forties.
When you reach this age range, severe wrinkles, sagging, and moisture loss are all commonplace. You must follow a specific advanced treatment method that aids in the development of collagen and the pumping in of additional Hyaluronic acid, which may then be injected. It is necessary to keep track of one's body weight. While going through this process, it's critical to keep healthy body weight. This procedure should begin in your late twenties only because, if you have not managed your body weight in your twenties, it will be tough for you to manage your weight in your forties.
Body fat that is too high can induce inflammation in the body, which can lead to a variety of chronic illnesses such as diabetes, hypertension, cardiovascular disease, and cancer. It has been shown that patients who maintain a healthy body weight are more likely to retain their treatment outcomes for a longer period of time. In addition to keeping a healthy physical weight, it is important to maintain a healthy lifestyle and good mental health as well. They must keep in touch with their cosmetologist and ensure that they attend in-clinic treatments at least once a month or once every two months as recommended.