This year, in addition to the traditional outfit of Santa Claus, Mr. Brad Six must prepare more anti-drop glasses before appearing at the mall to take pictures with the children. Children who want to talk to Santa Claus now have to talk through a glass frame. Being such a distant Santa Claus from children is not something that Mr. Brad Six and his colleagues are not happy about.
In fact, Santa Claus working in crowded places like shopping malls are at high risk for COVID-19 during this holiday. Most of them are elderly, overweight, and may have diabetes or heart disease. Their financial situation is not too abundant to pay for hospital fees if they need to be treated with COVID-19. Therefore, they cannot take risks with their health.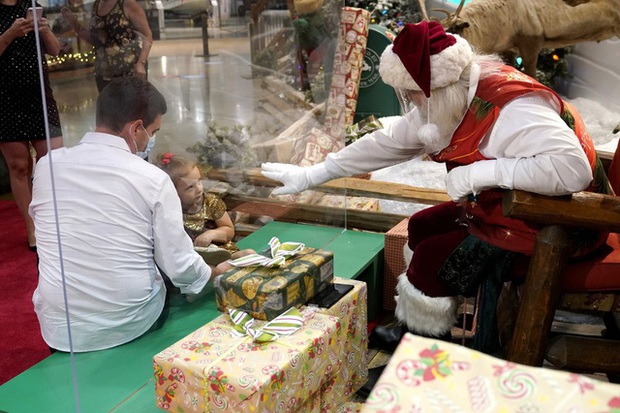 Even so, Santa Claus in America still brings a meaningful and happy Christmas to the children, so they have to find ways to adapt. This year, there are many units providing video calling services with Santa Claus. Expected, the price for a call will be from 20-100 USD (from 500,000 to 2.3 million). In addition, some Santa Claus will still receive gifts at home to give gifts to children. However, they said they would negotiate the level of safety in the work contract and carefully prepare items such as masks, splash-proof glasses, and hand sanitizer.